Silverhill Alpacas is an alpaca farm dedicated to breeding fine but densely fleeced coloured alpacas (although a couple of whites have sneaked into the herd). Situated on 5 acres about 7km north east of Wellsford in North Auckland and close to the Northland border, Silverhill Alpacas was established in early 2004 with the purchase of 2 wethers. We soon became 'hooked' on these wonderful animals and bought our first breeding female shortly thereafter. Our herd has grown substantially to around 50 alpacas and in order to accommodate them all we are now leasing another few acres nearby.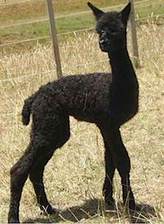 Our objective with the huacayas is to improve the fleece fineness and density of the coloured animals to parallel the quality currently found in white and light fawn alpacas. To help achieve this we are using high quality white or fawn males over our coloured females in the expectation that they will pass on the fineness, density and crimp definition but retain the colour from the dam.

Although our main focus is breeding huacayas we do have a few coloured suris who are registered under the Nonsuch herd prefix.
We actively participate in the Alpaca show circuit with the aim of giving our stud a high profile and also to enable us to gauge how our breeding programme is progressing when comparing our alpacas to the others in the show ring.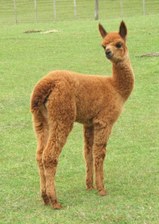 Another new venture in 2009 was the opening of our farm shop, selling alpaca knitted accessories and baby items, alpaca yarn (from our own alpacas) and carded alpaca fibre. The shop is currently only open by appointment. Many of the products we have for sale will also be available online. In 2012 we launched our own label "NutZ about ALPACA" and the products sold under this label are 100% NZ Alpaca, either sourced from our own alpacas or other local alpaca herds. The product range includes knitting yarn, handknitted accessories and machine knitted accessories. Our newest items are Snood and Baby Cot Blanket. They are SO soft and truly luxurious items.

We are passionate about our alpacas and are happy to share our experience and advice with prospective, new or established alpaca owners or breeders. We welcome visitors to the farm but please check first that we are home.
Our herdsire Silverhill Victor, who was a Supreme Champion himself at Waikato Royal Show in 2005, now has two sons who are Supreme Champions in their own right. Silverhill Viscount, Supreme Champion Grey Huacaya Fleece and Silverhill Vaughn Supreme Champion Grey Huacaya both awarded at North Island Coloubration held 28 April 2012.